BEA Body - Clay
Let's sweat with ease! Finally an athleisure bodysuit that can be worn 2-way, as either a sporty tank or a wrap front top.Weekend escapes and outdoor activities made easy with BEA.
Double-lined with a lightweight and breathable material (Same as LEO and ELLA) for a quick-drying and ready-to-move outfit. Pair BEA with any yoga pants and running shorts— a much lighter gym bag because you don't even need to pack your bras or underwear to get ready. Available in Clay, Taupe, Black and Mocha.
Moderate Coverage Back Design. Wash cold. 95% Modal, 5% Spandex.
Join the #annibodylover Community
Customer Reviews
My first piece of BEA Body
My first pick of a BEA Body, it gonna be my new favorite.
12/18/2020
Grace

Singapore
Soft, stretchy bodysuit with sweet pink color
Material of bodysuit is soft, stretchy and comfortable. Anni body has since become my to-go-to brand for bodysuits and stick ons. I've wasted hundreds of dollars on uncomfortable yet expensive bodysuits and lousy quality stick ons that drop off within hours!!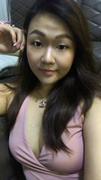 11/25/2020
Karena C.

Hong Kong SAR China
Finally arrived!
And the wait is worth it... love the cut and it fits well. The color is matte and I like the sporty vibe. Will come back to try other styles!