Join the #annibodylover Community
Customer Reviews
My first piece of BEA Body
My first pick of a BEA Body, it gonna be my new favorite.
12/18/2020
Grace

Singapore
Soft, stretchy bodysuit with sweet pink color
Material of bodysuit is soft, stretchy and comfortable. Anni body has since become my to-go-to brand for bodysuits and stick ons. I've wasted hundreds of dollars on uncomfortable yet expensive bodysuits and lousy quality stick ons that drop off within hours!!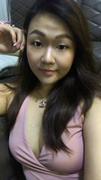 11/25/2020
Karena C.

Hong Kong SAR China
Finally arrived!
And the wait is worth it... love the cut and it fits well. The color is matte and I like the sporty vibe. Will come back to try other styles!