(2 Pack) LILY - Nipple Covers
Value Pack (Each purchase include 2 pairs of Lilies and 2 cases) of our premium self-adhesive and reusable nipple covers (pasties) made of matte silicone with hypo-allergenic adhesive for the best, long-lasting and waterproof coverage.

Why Lily?
Ultra-thin: Thicker at centre with ultra thin edges (0.64mm)
Seamless: Made of second-skin premium matte silicone 
Good Fit: 8.5 cm diameter for best wearing experience
Waterproof: Perfect to be worn while swimming or working out
Safe: Hypo-allergenic medical-grade adhesive is used
How to Apply

(1) Make sure your chest is free from moisturisers, powders, oils or perfumes that reduces the effect of the adhesive.
(2) Peel off the protective plastic film off each Lily and apply one at a time. Press down firmly to ensure good adhesion to the skin.
(3) REMOVE gently. Be careful not to pull skin. Do not rip off.
Wash & Care 
After wearing your Lilies , hand wash them with mild soap and water, and let them air-dry with the adhesive side up. Once your Lilies have dried, place the protective plastic film back on each one to protect the adhesive. Store your Lilies in their protective travel case. With proper care, you can wear your Lilies over 30-40 times.
(1) We recommend wearing Lily for maximum 8 hours each time.
(2) We use safe and hypo-allergenic medical adhesives, but if you have sensitive skin, please seek professional medical advice before usage of Lily. Anyone could be sensitive to even the best medical-grade adhesives.
(3) Limits of liability: Annibody shall not be liable for any incidental or consequential damages resulting from the use of our products. Please stop using and seek medical advice if you have any irritation or allergic reaction. Liability of Annibody is exclusively for the cost of the product.
Customer Reviews
11/15/2020
Grace
Singapore
I recommend this product
Best ****** covers ever!
I've since dumped the other ****** covers as this lily ****** cover has totally taken over my heart. It's adhesive is good and yet gentle on the skin. It doesn't drop off easily & doesn't have any visible crease beneath clothes. I perspire quite a lot in the humid weather. The other ****** covers I've either dropped after I perspire OR show under white clothings OR are only reusable thrice and off it goes into the bin,
11/11/2020
Natalie F.
Hong Kong
I recommend this product
They stay on well
Wore them under my gym top yesterday and they stayed on very well. They do trap sweat as the other review mentioned. Can see a hint of petal edge when I wear fitted white bodysuit but it doesn't bother me that much. I can always wear nubra under the white suits.
11/11/2020
FIONA A.
Malaysia
I recommend this product
Best ****** Covers!
Let's just say I am a believer from the very first time I tried these on. Don't think I can ever go back to regular ****** covers ever again. The Lily is very well shaped and very thin, which makes it non-obvious under garments. I have since really love to go bra-less cause it's so liberating and you do not have to worry about any accidental nip-slips cause these do not budge at all! Just make sure to clean and store them with the protective film on and they should last pretty long. It's been half a year since I started using Lily and I'm still on my first pair.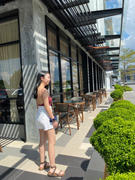 11/05/2020
Wing .
Singapore
I recommend this product
Best one I've tried so far
I love using ****** covers as bras are very restrictive and I have tried many different brands before. At first I was hesitant to buy as they're a little on the pricey side and I've bought expensive ones which didn't work very well. I'm glad I decided to purchase Lily cause they're worth every penny!! The quality is very good and they stay in place really well. The best part is that they doesn't show under white tops!!! Highly recommended!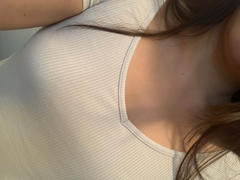 11/04/2020
Arica L.
Singapore
Favourite pasties!
Bought this 2 pack to share with a friend who was not comfortable with using pasties and she loves it as much as I do! Finding comfortable strapless bras are a thing of the past for us now.
Join the #annibodylover Community